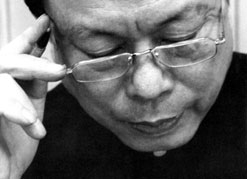 Since 1985, when JK first hand power puller was manufactured in Taiwan,
quality has been an integral part of all the products that bear JK name.
JK operates one operations center in Taiwan. The headquarters located in
Taichung markets and finances global business and manages brand Worldwide.
"Listening to the customers" is an essential feature of our quality service initiative.
JK is conformable with concept "safety" for experts from different countries.
Where the margin for error is zero there you will find JK International Co.,ltd.
providing the anchor point in an unpredictable world.
______________________________________________________________________________
The share of the company export makes 99%.
Our products are marketed worldwide:
~ Europe
~ Japan
~ USA
~ Canada
~ Australia
~ Africa
~ Middle East
~ South America
~ Now in Russia
_______________________________________________________________________________
We continually look for ways to improve quality.
Our quality system as well as our products is established and
developed with international standards:
ISO9001
TUV/GS (Germany)
CE (Europe)
_______________________________________________________________________________
JK develops the board marketing objectives and strategy based on an analysis
of the current marketing situation and opportunities.
The products of company "JK" is a set of means or fixing elements allowing
competently, reliably, safely, conveniently and quickly to make transportation
of the industrial equipment (machine tools, presses, special equipment),
any heavy and volume cargoes.
It`s used widely in the transport services and in the various industries.
JK is an established and rapidly growing supplier of hand tool products to auto industry.
Its offering include:
~
Hand pullers
~
Trailer winches
~
Tie down set
~
Web slings
~
Trailer jacks
~
Hooks, rings, shackles and other
~
Various instruments
~
Working safety belts
~
Tow ropes
~
Tow cables
~
Luggage cords
~
Luggage covers
~
Other auto accessories
JK means a high-performance mark that consistently satisfies of exceeds
the exception of consumers.
JK pioneers both the research and the development fields of manufacturing
hand tools that have became the essential elements in auto industry.
Not only does JK satisfy its customers` requirements, but also it consults
for the interests of its customers.
Application of hi-tech manufacture allows the company to contain
staff of 65 persons on factory area equaled to more then
12 thousand square meters.
JK quality is stable size in our unpredictable world.
_______________________________________________________________________________
Stages of the company development:
1985
Jun Kaung Industries Co., Ltd. is founded
1986
Began manufacturing Hand Pullers
1987
Established trade department
1989
The "Jun Kaung" brand was launched
1992
Began manufacturing ratchets tie down
1994
Hand pullers and ratchets tie down were tested and
approved by TUV/GS (Germany)
1995
Expanded product line to include winches and accessories
1996
Hand pullers, ratchets tie down and winches receive
approval from CE (Europe)
1997
Jun Kaung was certified by ISO9002
1998
RD Department established, partnership with
Taiwan`s metal Industrial RD Center (MIRDC)
1999
Webbing puller was awarded the
"Innovative Product Research" prize
2000
Cooperation with National Chung Cheng University and
Taiwan Bicycle Industry RD Center
2001
Obtained "Competitive Product Development Plan" prize
form the Industrial Development Bureau,
Ministry of Economic Affairs
2002
Acquired the
"Conventional Industrial Development Plan" prize
2003
Moved to new 10`000 square meter facility and was
certified by ISO9001:2000
2004
Participated in executing the
"Key Technique Research Plan" in the early stage of
"Precision Technological Instrument"
2004
Jun Kaung`s founder, President Ching-Fong Hsieh,
was elected to Chairman of the 10th Taiwan
Hand Tools Manufacturer`s Association
2005
Awarded the "Rising Star Award" from the
Ministry Economic Affairs
2008
Created the internet-catalogue of JK production
for the russian market segment (
www.jktool.ru
)
_______________________________________________________________________________
Certificates: